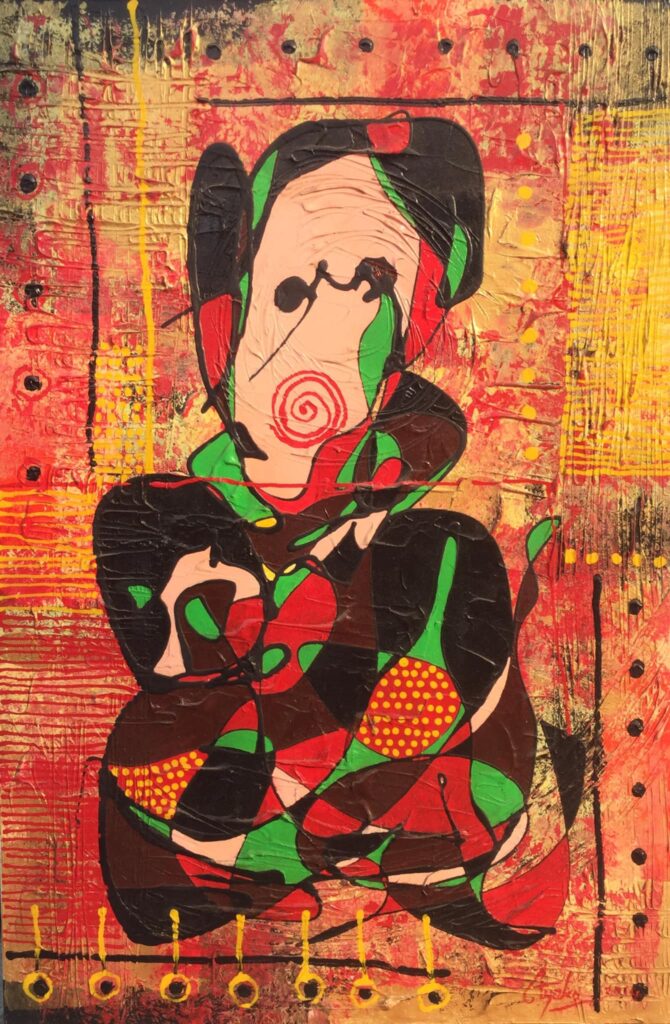 Artist name: A(To be released when the situation in Myanmar calms down.)
Profile: ——
Title: Mom is with you
Size: – 2'x3′
Medium: – Acrylic on CanvasYear of
production: – 2014

This piece was purchased from TriARTs gallery and is the work of a Myanmar artist. The name of the artist will be published on Eternal Link when the current turmoil in Myanmar calms down.
The actual piece of art is in Myanmar and cannot be picked up at this time. Therefore, this NFT art is only its digital data and not related to the ownership of the real thing. If you become the owner of the NFT art, there will be no transfer of ownership of the real artworks.
The sales and royalties from the NFT will be returned to the artist in Myanmar or used for donation to the citizens of Myanmar in consultation with the artist.
購入経緯
https://note.com/socialcompass/n/n29f605dc9e07